CyberKnife Center of Miami
News Segments
CyberKnife News Segments
CyberKnife Center of Miami Media Features
Because of the non-invasive, state-of-the-art treatment we offer for cancer and other health conditions, CyberKnife Miami can be found in many different forms of media. With our advanced technology, we are able to complete cancer treatments in as little as one day, typically without any of the side effects that conventional cancer therapies cause.
Ready to live a healthier, happier life, free from cancer? Call CyberKnife Center of Miami in Florida today at (800) 204-0455.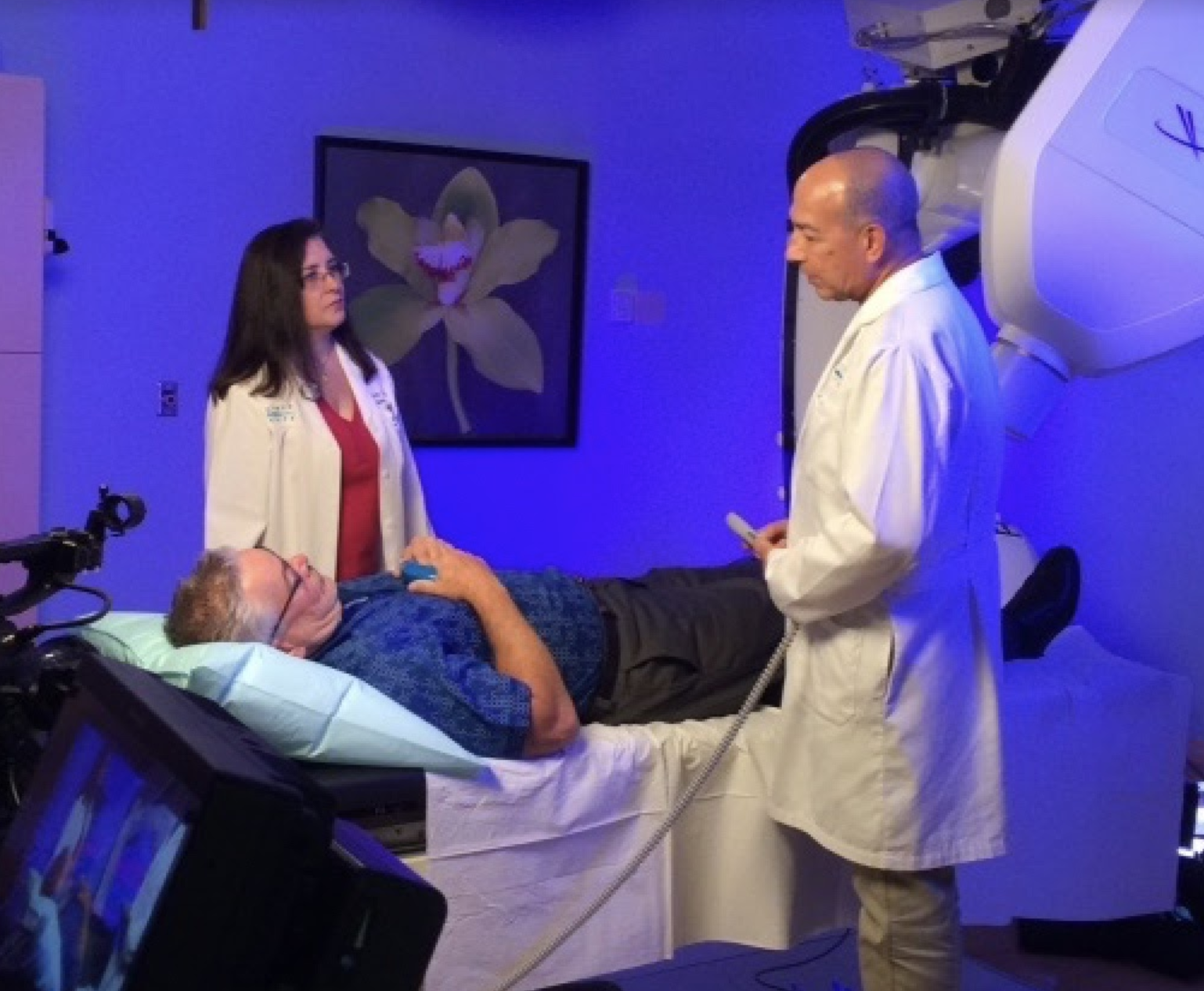 CyberKnife Television Segments
CyberKnife Featured on NBC6 as Best Treatment for Prostate Cancer
As Seen on WTVJ- Miami Channel 6
Many prostate cancer patients are advised to have invasive surgery or unnecessary prolonged radiation requiring 42 treatments over several months instead of non-invasive CyberKnife Radiation Therapy done in 5 treatments over 10 days. Don's on a mission to tell everyone he can about the benefits of CyberKnife. Watch his story & decide for yourself if CyberKnife is the best treatment for prostate cancer.
Study Finds Prostate Cancer Tests Underestimate Aggressiveness of Disease
As seen on WPLG TV Channel 10 News Miami
New research shows men with prostate cancer may be better off taking action rather than watchful waiting because often their cancer is more aggressive than previously thought.
Mike Cibula, a prostate cancer patient who was treated at the CyberKnife Center of Miami, is featured in WPLG's Healthcast Report with Kristi Krueger.
CyberKnife Miami TV Ads
With The Beam of Life, CyberKnife Miami is giving thousands of people new hope where there was none, new life when they thought they might lose it, and a profound sense of peace knowing there is a choice when it comes to cancer.
Watch our latest TV ads.
"I can't believe I feel so good. Life is great despite living with metastatic cancer for 20 plus years!"