CyberKnife Treatment For 
Spinal Tumors
Spinal Tumor Treatment in Miami, FL
CyberKnife Radiation Therapy for Spinal Tumors
At CyberKnife Center of Miami – The Beam of Life – we offer patients a non-invasive option for primary and metastatic spinal lesions that has great success.
Unlike conventional radiation therapy, during which low doses of radiation are delivered over several weeks, the CyberKnife can treat a tumor in one to five days by delivering a high dose of radiation with extreme pinpoint accuracy.
CyberKnife is used successfully to treat lesions in people who are not candidates for surgery or for those that chose not to have open surgery.
Spinal tumors present a treatment challenge because the spinal cord can receive only limited amounts of radiation before being damaged. Sometimes, doctors are limited because the spinal cord has already received the maximum dose. CyberKnife can be the best treatment option in these cases.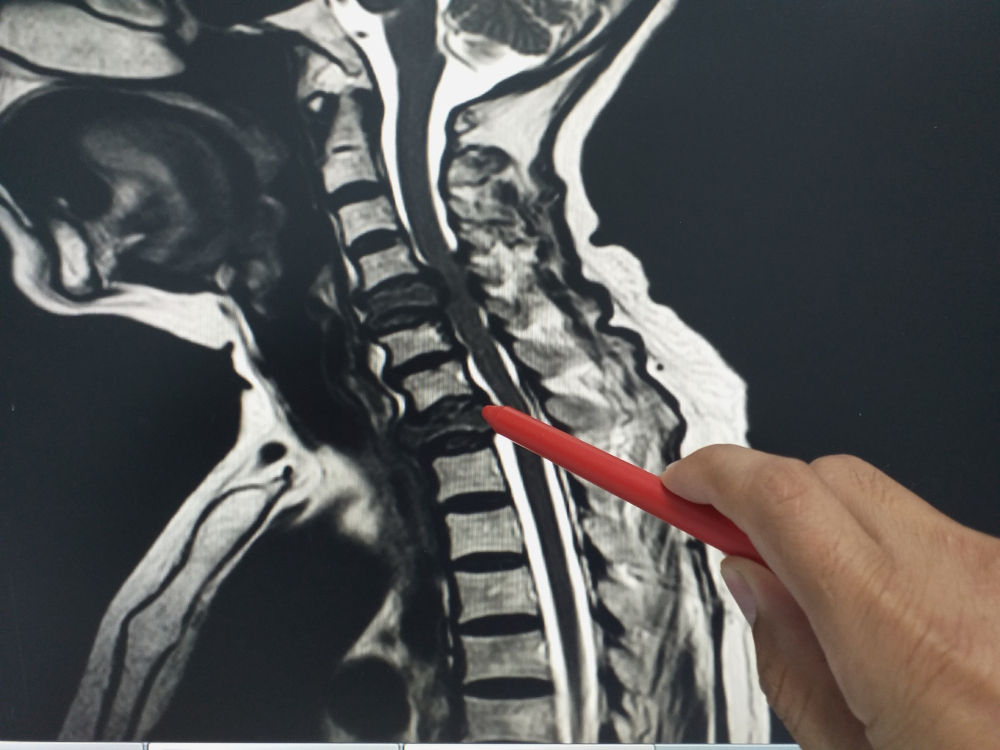 How Does CyberKnife Treat Spinal Tumors?
CyberKnife's robotic missile guidance technology allows us to achieve a high level of accuracy by pinpointing a tumor's exact location throughout the treatment resulting in successful outcomes. The sophisticated software uses X-ray images taken during treatment to precisely deliver radiation to the tumor, while minimizing damage to the surrounding sensitive structures.
Spine tumors are also challenging to treat because they move as the patient breathes. Conventional radiation therapy cannot account for this movement, so surrounding healthy tissue is damaged by the radiation.
The CyberKnife system can continuously pinpoint and follow a tumor's exact location, as the patient breathes normally while on the treatment table, enabling 100 to 200 radiation beams to be delivered from different angles, all attacking the tumor.
Using this method, the CyberKnife System is able to deliver the highest dose of radiation possible to the tumor while avoiding damage to the surrounding sensitive spinal cord tissue and other critical structures.
The doctors may choose to deliver the treatment in one session or up to five treatments over several days.
The CyberKnife treatment is completely pain free. Patients dress comfortably in their own clothes and can bring music to listen to during the treatment.
Nothing will be required of the patient during the treatment, except to relax and lie as still as possible. In fact, patients often sleep through the treatment.
After completing the CyberKnife treatment, patients will schedule follow-up appointments.
Keep in mind that the tumor will not suddenly disappear. In fact, it could take several weeks or longer to determine the effectiveness of the CyberKnife treatment.
Response to treatment varies from patient to patient. Clinical experience has shown that most patients respond very well to CyberKnife treatments.
"I never thought I would feel good enough to dance again."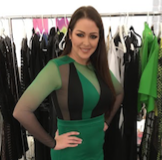 If you have been diagnosed with a spinal tumor you owe it to yourself to contact us to see if you might be a candidate for non-invasive CyberKnife stereotactic radiosurgery. Call CyberKnife Miami at (800) 204-0455 today.