CyberKnife Treatment For
Trigeminal Neuralgia
Trigeminal Neuralgia Treatment Miami, FL
CyberKnife Radiation Therapy for Trigeminal Neuralgia
CyberKnife radiation therapy can often effectively manage the pain of trigeminal neuralgia with just one treatment, which only takes about an hour.
If the pain comes back, it sometimes can be treated again.
Despite its name, CyberKnife is not a knife at all. It's completely non-invasive and is the most cutting edge radiation technology available today, also known as stereotactic radiosurgery (SRS).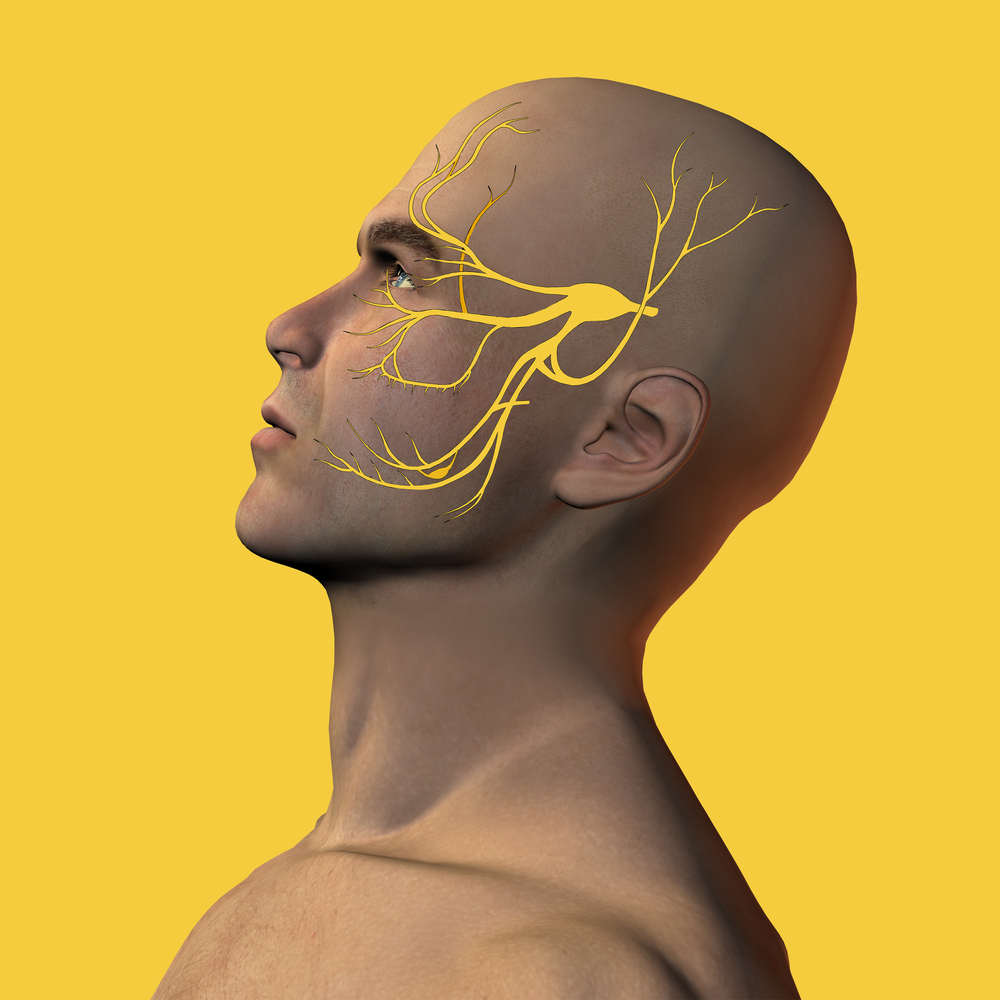 How Does CyberKnife Work For Trigeminal Neuralgia?
There's no cutting, incision, blood, anesthesia, or pain. There are minimal, if any, side effects and no recovery time. You can resume your normal activities immediately following treatment.
Here's how it works: The CyberKnife system delivers high doses of radiation beams with precision and pinpoint accuracy to desensitize the trigeminal nerve.
Unlike Gamma Knife, CyberKnife treatments do not require anesthesia or invasive skull frame placement and are done on an outpatient basis.
The CyberKnife will move slowly around you during treatment and you won't feel a thing. You can listen to your favorite music or just nap.
Patients come in wearing their street clothes, lie down on the CyberKnife table, and relax while treatment is administered. Immediately following treatment they can return to normal activities.
CyberKnife has a success rate of 75 to 85 percent with less than a one percent chance of side effects.
After completing the CyberKnife treatment, patients will schedule follow-up appointments.
Rest assured, at CyberKnife Miami you're working with some of the most experienced and highly trained surgeons, medical physicists, and radiation therapists in the world. They will meticulously map out a treatment plan for your specific needs.
They will oversee your entire procedure, ensuring your experience is as successful and comfortable as possible.
CyberKnife has been FDA approved for nearly 20 years, is clinically proven to be safe and effective, has successfully treated hundreds of thousands of patients worldwide, and is typically covered by insurance.
"I was given months to live with lung cancer, that was over a decade ago."