The Benefits of 
CyberKnife Cancer Treatment Center 
Benefits of CyberKnife Cancer Treatment
Cancer and Tumor Treatment in Miami, FL
CyberKnife is the most advanced radiosurgery technique available for the treatment of cancerous and non-cancerous lesions and tumors throughout the body.
Over the last decade, the CyberKnife Center of Miami has treated more than 3,500 patients with highly successful outcomes. This revolutionary treatment has helped save many lives while maintaining patients' quality of life. That's why we like to call it The Beam of Life.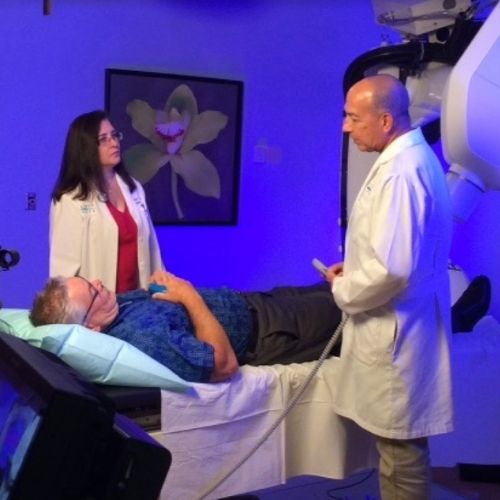 CyberKnife Treatment Benefits  
The benefits of radiosurgery with the CyberKnife far outweigh any potential risks, which are minimal. CyberKnife treatment is:
Completely non-invasive. Despite its name, there is no knife or cutting involved.
Painless with few to no side effects. You can resume your normal activities immediately following treatment.
Quick. Each treatment typically lasts only 30 to 90 minutes.
Cost-effective. CyberKnife is performed on an outpatient basis and does not require hospitalization or anesthesia. Furthermore, patients typically require only one to five treatments instead of ten to 45 treatments with conventional radiation therapy.
Precise. The radiation is so targeted that it spares the normal healthy tissue surrounding the tumor or lesion.
Highly successful. The radiation delivered is so precise that tumors dissolve, and if they come back we can treat them again if necessary.
An alternative treatment option for certain patients. Individuals who are not candidates for surgery or chemotherapy, or those who have been previously treated with radiation, may be a candidate for CyberKnife.
"I was given months to live with lung cancer, that was over a decade ago."