Let's face it, getting a cancer diagnosis is very scary. More than anything you want to get it treated as fast as you can and get it over with.
But many patients discover trying to get treated can be scarier than the diagnosis, and a painfully slow process. Getting everything set up to start treatment is often a nightmare, including getting the necessary scans for proper diagnosis, getting an appointment to see the right cancer specialists and scheduling treatment appointments. 
It can be extremely frustrating since every cancer patient knows time is of the essence. The sooner you get treated the better chance of beating cancer. Delays are mentally traumatic, adding unnecessary stress.
That's where the CyberKnife Center of Miami is in a league of its own. We help you with all of that. We make the whole process as quick and easy as possible.
We hold your hand every step of the way. We put patients first. You have our utmost commitment and compassion.
The CyberKnife Center of Miami's, Vice President of Operations and Radiation Therapist Gail Suarez oversees everything about your treatment from start to finish.
Here are her answers to questions about CyberKnife Technology & CyberKnife Miami's Advantages.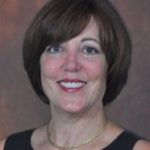 What Makes CyberKnife Treatment Unique?
CyberKnife offers the most precise form of radiation out there. For the patient that means less downtime and fewer side effects. The system literally moves with the patient's breath to deliver radiation only to the tumor while leaving healthy tissue unharmed.  
Do you help get patients in for consultations with specialists? 
We do help with specialists that are appropriate for your care. Our office works with you to make the process as easy as possible.
Why is sooner the better for a consult necessary? 
One of the reasons to get a quick response for consultation is to help alleviate the worry patients have after they get a cancer diagnosis. 
What makes CyberKnife Miami different when it comes to my first consultation?
Our team will review your records prior to you coming so that you get the answers you need and aren't coming for consultation if our treatment is not appropriate for your diagnosis. Our scheduler works with you to make all the appointments needed for consultation, scans and treatment.
Do you have relationships with specialists to help diagnose patients? Why is that important? 
Yes, when there is a question about your diagnosis, our doctors will call their colleagues to help define the best treatment options for you. It is important to get differing opinions about a case to ensure that all is being done to get you back to good health.
How quickly can you schedule patients for a CyberKnife consult? Why is that important? 
We can schedule consultations within a day or two. We don't want our patients waiting and worrying. We want to give our patients the answers they need to empower their decisions and help them beat their disease.
If CyberKnife is right for me, how quickly can I begin treatment?
Treatments are scheduled quickly after a consultation depending on the type of treatment and any pre-treatment procedures needed. All patients will need a CT scan prior to treatment. Some will also need an MRI scan. If the tumor is in an organ such as lung, liver or prostate there likely will be fiducial placement so that we can track the lesion during normal breathing. This allows us to minimize normal tissue exposure and gives us pinpoint accuracy during treatment. All these procedures are quickly scheduled with our team.
How many treatments will I need with CyberKnife?
Treatment plans differ from patient to patient and depend on your diagnosis. But typically, only one to five treatments are needed because CyberKnife delivers strong, but pinpointed radiation. So, you are done with your treatments in a very short time. Conventional radiation treatments take weeks to months to complete. Your time and comfort are of utmost importance to us, and we are sure to you too.
The CyberKnife Advantage
CyberKnife is a state-of-the art, noninvasive radiation treatment system for cancerous and non-cancerous tumors as well as other medical issues where radiation is necessary. The technology is called Stereotactic Body Radiation Therapy (SBRT), and it delivers radiation directly to the tumor leaving the healthy surrounding tissue unharmed.
"CyberKnife is the most refined way to target a tumor and minimize the dose to normal tissue," says Dr. Mark Pomper, board-certified radiation oncologist and medical director of the CyberKnife Center of Miami on CyberKnife Miami's YouTube Channel.
According to the makers of CyberKnife the treatment can be used on prostate, lung, brain, spine, liver, pancreas, head and neck, and kidney tumors. It can also be used on tumors where surgery isn't an option or in the case of metastasis. 
For three decades, CyberKnife therapy has been used to treat hundreds of thousands of patients worldwide and right here in Miami and South Florida.
Cancer Treatment Miami, Florida
At the CyberKnife Center of Miami, our goal is to get you back to your life – cancer free. If you would like to find out more about treatment with CyberKnife, call us at 305-279-2900 or go to our website now for more information www.cyberknifemiami.com.