Cancer Treatment Procedure at
CyberKnife Center of Miami
Cancer Treatment Procedure
CyberKnife Treatment in Miami, FL
When undergoing CyberKnife treatment, you can rest assured knowing you have the most highly trained radiation oncologists, surgeons, medical physicists, and 
radiation therapists
 in the world overseeing your entire procedure.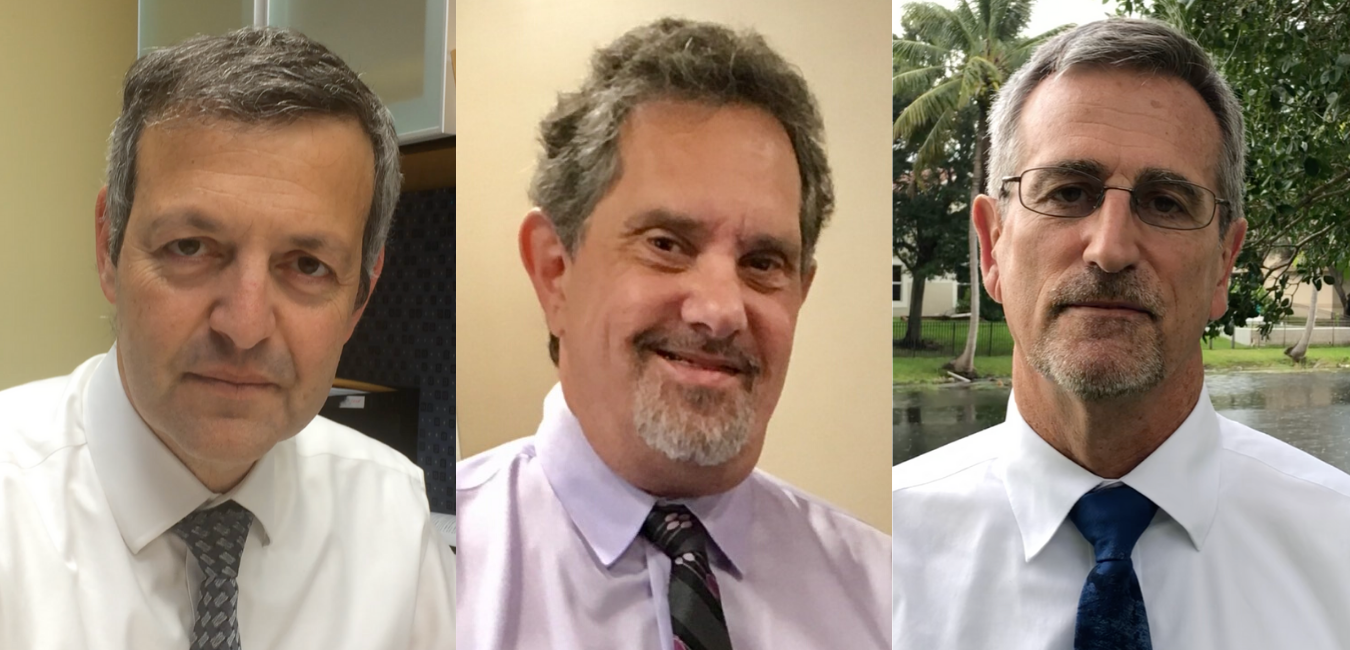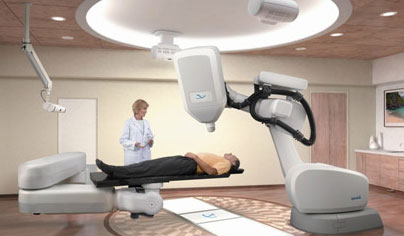 What to Expect During the CyberKnife Procedure?
When you arrive at the CyberKnife center, you and your family will first meet with your radiation oncologist to review the planning and treatment process. You will then be escorted to the treatment room where the CyberKnife therapist will further instruct you on the procedure.
You will be positioned on the treatment couch in the exact position as the CT scanning day. The CyberKnife uses imaging technology to ensure you are in the correct position. The CyberKnife therapist and radiation oncologist verify the images prior to beginning the treatment.
The CyberKnife will move slowly around you during treatment delivery. You will not feel anything and the CyberKnife does not touch you. You can listen to your favorite music or just nap.
The procedure usually takes 30 to 60 minutes, but may take up to 90. After the treatment, you will meet with your doctors and resume your normal activities.
It's our staff's mission at CyberKnife Center of Miami to manage your expectations and put your mind at ease by explaining the CyberKnife procedure from beginning to end, ensuring your experience is as comfortable and calming as possible.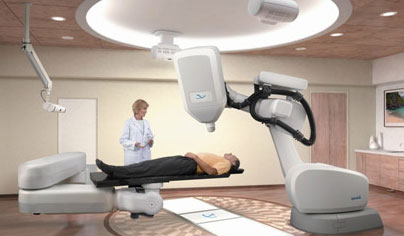 What to Expect After the CyberKnife Procedure?
When you have completed your course of treatment you will follow up with your radiation oncologist and surgeon as determined on the final treatment day.
You will be instructed and scheduled for follow-up imaging studies (CT, MRI, PET) as determined by your doctors. These scans are typically ordered one to three months after treatment.
Learn more about the procedure process on our What to Expect page.
We find that most often it's the "not knowing" that puts patients in a place of fear or doubt. That's why CyberKnife Center of Miami places special emphasis on patient understanding.
You'll feel safe knowing the CyberKnife is clinically proven and has been successful in over 150,000 patients worldwide. It is completely painless with a quick recovery time and minimal side effects.
"Who knew doctors still make house calls. I tell everyone I can about Horizon Medical Services. It's been great for our whole family because one of us would have to be driving dad to a medical center 25 times in as many days to get his cancer treatment. With Horizon Medical Services the doctors come to the patient. It's amazing and insurance pays for this door to door service."