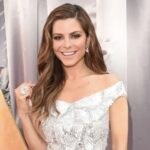 She is proof why we must be our own patient advocate!
Maria Menounos has revealed that she was secretly diagnosed with pancreatic cancer in January, but only after doctors dismissed her early symptoms.
The 44-year-old journalist opened up about her health scare in a cover story with People published on Wednesday 3 May. She underwent surgery to remove a 3.9-centimetre mass on her pancreas, which a biopsy later confirmed was a stage 2 neuroendocrine tumour.
Nearly three months into her recovery, Menounos has shared the early warning signs that led to her cancer diagnosis and the importance of advocating for your own health.
Her symptoms began last June when she started experiencing severe leg cramps, telling People: "I'd scream out loud, I was inconsolable." A trip to the doctor revealed that she had type 1 diabetes, which dramatically improved once she was prescribed insulin, went on a strict diet, and began monitoring her glucose levels.
"I felt so good," she recalled. "What else could go wrong?"
One month later, she was back in the hospital after suffering from "excruciating abdominal pain coupled with diarrhea." While a CT scan and extensive testing showed nothing, Menounos was still experiencing pain – sometimes so bad that it felt "like someone was tearing my insides out," she said.
She ultimately decided to get a full-body MRI, which revealed that she had a 3.9-centimetre mass on her pancreas. A subsequent biopsy confirmed that it was a stage 2 pancreatic neuroendocrine tumour, a form of cancer.
Because she was able to catch her pancreatic cancer early, Menounos was given a good prognosis and underwent surgery to remove the tumor – along with part of her pancreas, her spleen, a large fibroid, and 17 lymph nodes.
"I need people to know there are places they can go to catch things early," she said. "You can't let fear get in the way. I had that moment where I thought I was a goner – but I'm okay because I caught this early enough."
Pancreatic cancer has often been dubbed the "silent killer" due to its hard-to-spot symptoms that can be mistaken for other conditions. Pancreatic cancer is the third leading cause of cancer-related death in the United States and accounts for about seven per cent of all cancer deaths, according to the American Cancer Society.
A 2022 study from the Pancreatic Cancer Action Network found that 83 per cent of adults are unaware of the signs or symptoms of the disease – making it one of the deadliest diseases with no early detection test and limited treatment options.
One of the main reasons why pancreatic cancer can go undetected is because the disease often has no symptoms until it has spread outside the pancreas, making it more difficult to treat, per the Mayo Clinic.
Much like the case of Maria Menounos, severe abdominal pain is an early warning sign of pancreatic cancer. The former E! News presenter was also recently been diagnosed with type 1 diabetes, which can also be a symptom because the cancer can stop the pancreas from producing enough insulin.
Other symptoms that can be dismissed by doctors as another condition include indigestion or heartburn, which many people assume can be treated with over-the-counter medication. Unexplained weight or appetite loss is another easy-to-miss symptom of pancreatic cancer.
Jaundice, or yellowing of the skin and whites of the eyes, is more easily noticeable than other symptoms of pancreatic cancer. Jaundice is caused by a buildup of bilirubin, a component of bile produced by the liver. This can occur when a tumour blocks the bile duct connecting the pancreas to the liver. However, not all pancreatic cancer patients will experience jaundice, according to the Pancreatic Cancer Action Network.
There are currently no standard detection methods approved for the early testing of pancreatic cancer. However, blood tests and imaging – like a CT scan, MRI, or an ultrasound –  may be able to detect pancreatic cancer in its early stages. There are also treatment options available for those who are diagnosed with the disease, such as surgery, chemotherapy, or radiation therapy.
Now three months into her recovery, Maria Menounos told People she's grateful that she detected her pancreatic cancer, especially because she's expecting a baby girl with husband Keven Undergaro this summer via surrogate.
"I'm so grateful and so lucky," said Menounos. "God granted me a miracle. I'm going to appreciate having her in my life so much more than I would have before this journey."
Effective Treatment for Pancreatic Cancer:
CyberKnife therapy has been used successfully to treat pancreatic cancer in patients who are poor surgical candidates, those who refuse surgery, and in patients for whom surgery or other treatments have failed.
Call the top cancer doctors in South Florida and their team if you want more information at the CyberKnife Center Of Miami 305-279-2900.