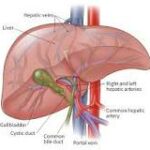 After being diagnosed with liver cancer, you are likely to feel a range of emotions. It's normal to feel angry, sad, upset and shocked. You might worry about what will happen and how you will cope. Getting practical and emotional support can help you cope with your diagnosis and treatment.
Knowledge is Power: Do Your Research
Here are some of the most frequently asked questions and answers about liver cancer: How long can you live once cancer is in your liver?
For people whose cancer is found before it's spread outside the liver, the 5-year survival rate is about 31%. The 5-year survival rate for liver cancer that has reached nearby organs or lymph nodes is about 11%. If liver cancer has spread to other parts of the body, the 5-year survival rate is about 3%.
What is the longest someone has lived with liver cancer?
The longest patient survived 43 years and 2 months. Five young patients got married after resection and have had babies. One patient with a tumor measuring 17 x 13 x 9 cm (largest tumor in this series) survived for 37 years after resection, still alive, free of disease.
Can liver cancer affect personality?
Perhaps the first obvious symptom would be something called an inverted sleep-wake pattern, in which a person will literally sleep by day and remain awake at night. This is often followed by a range of later-stage symptoms, which can include: Lethargy and marked personality change.
Does liver cancer spread fast?
Liver cancer can spread quickly depending on the type of cancer. Hemangiosarcoma and angiosarcoma types of liver cancer are fast spreading, whereas hepatocellular carcinoma spreads late in the disease.
How painful is liver cancer?
Pain from liver cancer can occur in the upper right abdomen, the right shoulder, or the back. The pain may vary depending on the cause. Soft tissue pain may feel pulsating, whereas nerve pain can be sharp or stabbing. In cases where tumors metastasize to bone, a person may experience deep, dull pain.
How long do Stage 4 liver cancer patients live?
The overall five-year survival rate is 3%. For men, it is 2.2%, and for women, it is 4.0%. Without treatment, the prognosis is notably worse. The median life expectancy for stage 4 liver cancer that is left alone is less than four months.
How does liver cancer affect your daily life?
Some liver tumors make hormones that act on organs other than the liver. These hormones may cause: High blood calcium levels (hypercalcemia), which can cause nausea, confusion, constipation, weakness, or muscle problems. Low blood sugar levels (hypoglycemia), which can cause fatigue or fainting.
Is liver cancer a big deal?
In many countries it is the most common type of cancer. More than 800,000 people are diagnosed with this cancer each year throughout the world. Liver cancer is also a leading cause of cancer deaths worldwide, accounting for more than 700,000 deaths each year.
How does liver cancer affect you physically?
Symptoms of liver cancer can include: the whites of your eyes turning yellow or your skin turning yellow, which may be less obvious on brown or black skin (jaundice) – you may also have itchy skin, darker pee and paler poo than usual, loss of appetite or losing weight without trying to. Feeling tired or having no energy.
What is the #1 cause of progression to liver cancer?
Chronic infection with the hepatitis B virus (HBV) or hepatitis C virus (HCV) increases your risk of liver cancer. Cirrhosis, this progressive and irreversible condition causes scar tissue to form in your liver and increases your chances of developing liver cancer.
Where does most liver cancer start?
Primary liver cancers are tumors that develop directly from liver tissue. Secondary, or metastatic, liver cancers are tumors that start in another part of the body, such as the colon, then spread to the liver.
Would I feel ill if I had liver cancer?
The symptoms vary depending on where the cancer is. Some symptoms, such as itching, are caused by the jaundice. Symptoms of liver cancer are often quite vague, such as feeling sick and loss of appetite.
Has anyone ever beat liver cancer?
For adults diagnosed with liver cancer: 40 out of 100 people (40%) will survive their cancer for 1 year or more after diagnosis. almost 15 out of 100 people (almost 15%) will survive their cancer for 5 years or more after they are diagnosed.
When does liver cancer start hurting?
Pain is especially common in patients with advanced-stage liver cancer. Because the cancer has likely spread by that point, the patient may be experiencing pain in both the primary liver cancer site and in areas the cancer has spread.
What happens at end of life liver cancer?
Symptoms such as shortness of breath, nausea, and constipation, as well as medication side effects, may affect how people eat and drink. People may experience changes to eating and drinking toward the end of life. As the body starts to slow down, a person may feel the need for less food.
Does chemo work on liver cancer?
Unfortunately, most chemo drugs do not have a great effect on liver cancer. Recent advances have shown that a combination of drugs may be more helpful than using just a single chemo drug. But even these combinations of drugs shrink only a small number of tumors, and the responses often do not last long.
Can liver cancer be put in remission?
Thanks to new targeted therapies like sorafenib (Nexavar), a very small percentage of people with late-stage liver cancer may go into complete remission. If you go into remission, your doctor will monitor you regularly. And if your cancer returns, you'll start treatment again.
What is the newest treatment for liver cancer?
The Food and Drug Administration (FDA) approved atezolizumab (Tecentriq) and bevacizumab (Avastin) as an initial treatment for people with liver cancer that has spread or that can't be treated with surgery.
Surgery remains the gold standard for liver cancer treatment. Removing the tumor from the liver. Also known as re-sectioning 
A study found patients living 20 years after surgery . It was published in the National Library of Medicine.
Researchers Concluded: Early detection and curative resection are the principal factors improving long-term survival. Long-term follow-up after resection of HCC is very important, and should continue for the remainder of the patient's life. Re-resection for recurrence and metastasis is an important approach to improve prognosis.
Radiation therapy is another alternative treatment option for liver cancer. In fact  a landmark study found using Stereotactic Body Radiotherapy (SBRT) such as CyberKnife radiation therapy, plus giving the cancer drug, sorafenib to patients with advanced liver cancer significantly improved their overall survival versus giving the targeted drug alone.
Researchers Declared: A New Standard-of-Care for Advanced Liver Cancer Includes SBRT to Improve Survival
CyberKnife offers patients a non-invasive option for both primary and metastatic liver cancer treatment with great success.
It is used to treat lesions in people who are not candidates for surgery, those who choose not to have surgery, or those who have failed chemotherapy treatment.
Treating liver cancer with traditional radiation therapy is not an option due to the sensitivity of liver tissue to radiation. CyberKnife's tracking technology eliminates that risk.
The system can continuously pinpoint and follow a tumor's exact location as the patient breathes normally while on the treatment table, enabling 100 to 200 radiation beams to attack only the tumor from all different angles, leaving healthy tissue unharmed.
It kills the tumor cells and over time the tumor disappears. 
CyberKnife Radiotherapy delivers high doses of radiation in three to five treatments with excellent control rates.
If there is a recurrence, we can often treat it again, even if it is close to the previously treated area.
Our CyberKnife team of specialists includes: Radiation Oncologists, Medical Physicists, and specially trained Radiation Therapists.
The Radiation Oncologist determines the target area for treatment along with the critical structures and determines the total and daily dose of radiation to safely give based on the size and type of tumor.
The Medical Physicist makes the treatment plan for each patient based on the Radiation Oncologists orders.
Our specially trained Radiation Therapists under the supervision of the Radiation Oncologist and Medical Physicist delivers the treatment. Our team has been at CyberKnife Miami since 2003 making us one of the most experienced CyberKnife teams in the country.
The CyberKnife treatment is completely pain free. Patients dress comfortably in their own clothes and can bring music to listen to during the treatment. Nothing will be required of the patient during the treatment, except to relax. In fact, patients often sleep through the treatment.
There are generally only minimal side effects from CyberKnife treatments, which may include mild nausea and fatigue.
After completing the CyberKnife treatment, patients will schedule follow-up appointments.
You will be required to have follow-up scans in four to eight weeks. (CT, MRI, or PET scan) Your doctor will determine when those are necessary. The tumor will take some time before it is not active or undetectable.
Response to treatment varies from patient to patient. However, clinical experience has shown that most patients respond very well to CyberKnife treatments.
If you've been diagnosed with liver cancer you owe it to yourself to contact CyberKnife Miami to see if you might be a candidate for CyberKnife therapy. Call 305-279-2900.
Watch our CyberKnife for Liver and Pancreatic Cancer Educational Video 
For all the latest cutting edge news on cancer treatment follow us on Facebook – Instagram and YouTube