CyberKnife Cancer Treatment For
Breast Cancer
Breast Cancer Treatment in Miami, FL
CyberKnife Radiation Therapy for Breast Cancer
CyberKnife therapy has successfully been used to treat breast cancer for more than a decade, and metastatic breast cancer (breast cancer that has spread to other parts of the body) for more than 20 years.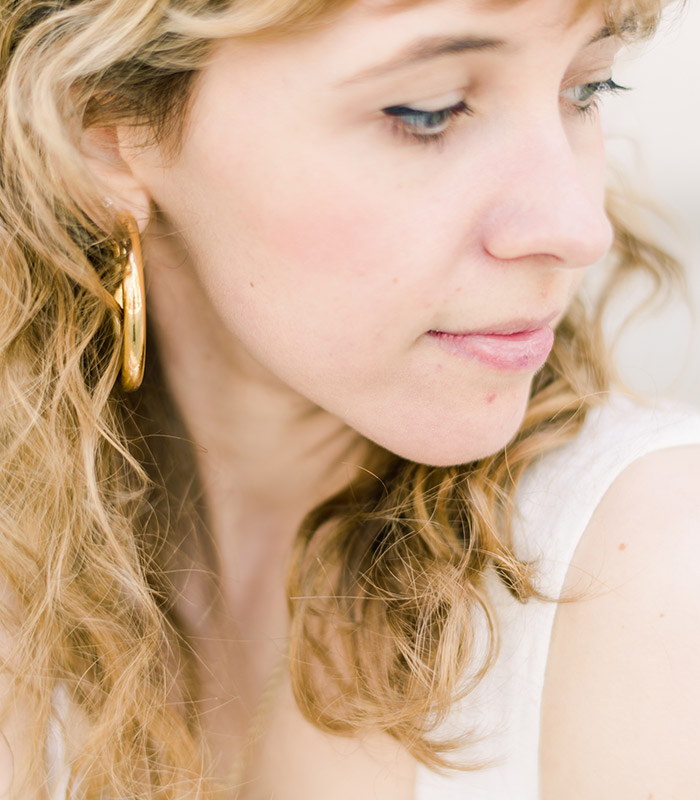 The CyberKnife Advantage for Breast Cancer: Treating Breast Cancer in Miami, Florida
When it comes to Breast Cancer it's important to know your treatment options.
CyberKnife offers a safer, faster way to treat breast cancer with outstanding tumor control, improved cosmetic results, less radiation exposure to surrounding tissue, including the heart and lungs, reducing the risk of damage to those vital organs.
Plus, it's done in a much shorter time period, decreasing the number of radiation treatments from about 35 over weeks to just 5 treatment sessions are done over a few days.
The treatment is called Stereotactic Partial-Breast Radiation and CyberKnife Miami was one of the first cancer centers in South Florida to offer this treatment.
For more than a decade, Radiation Oncologists have been using CyberKnife Radiation Therapy instead of standard radiation to treat early-stage breast cancer and found it to be just as safe and effective.
A shorter, effective treatment is critical, especially for busy patients who find it difficult to drop everything going on in their lives, including work for treatment. With CyberKnife, they don't have to.
Radiation therapy following a lumpectomy is commonly recommended to destroy potential residual cancer.
CyberKnife Miami's Medical Director and Board Certified Radiation Oncologist, Dr. Mark Pomper explains how it works, "CyberKnife therapy delivers high doses of radiation, from hundreds of angles with extreme accuracy, targeting only the tumor site. There are no incisions of the skin needed. The CyberKnife stops at very specific points to target the tumor. Conventional radiation therapy must target much larger areas of normal breast tissue beyond the tumor.
In fact, CyberKnife uses imaging cameras and the Synchrony® Respiratory Tracking System to track the movement of the lesion as the patient breathes normally. This reduces the risk of hitting and damaging nearby healthy tissue and organs including the heart and
lungs."
When the amount of radiation to the heart and lungs is decreased, so is the risk of developing side effects such as heart disease, reduced lung function, or secondary cancer.
CyberKnife is especially helpful to women who have developed cancer in the left breast since it is situated so close to the heart. However, whether cancer develops in the right or left breast,
CyberKnife is safer because it decreases the amount of radiation the heart and lungs receive.
CyberKnife Center of Miami Currently Treats:
Stage I & Stage II Breast Cancer
Metastatic Breast Cancer
Patients are awake and feel nothing during treatment as the beam attacks only the diseased tissue, leaving the healthy tissue unaffected.
Because the CyberKnife is so precise and powerful, a shorter course of treatment is required and that's another advantage and an excellent way to prevent a cancer diagnosis from taking over your life.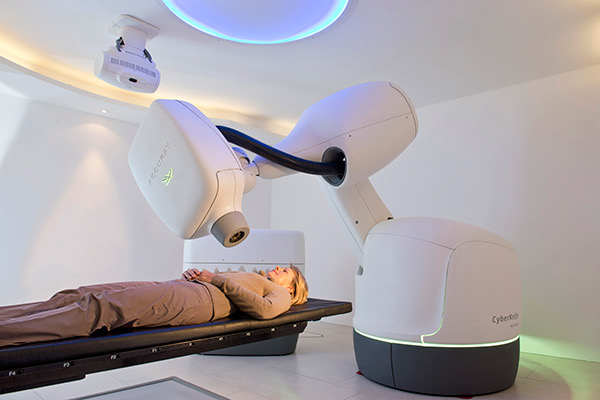 What Can I Expect From CyberKnife Treatment?
The CyberKnife treatment is completely pain free. Patients dress comfortably in their own clothes and can bring music to listen to during the treatment.
Nothing will be required of the patient during the treatment, except to relax. In fact, patients often sleep through the treatment.
There are generally only minimal side effects from CyberKnife treatments.
Response to treatment varies from patient to patient. Clinical experience has shown that most patients respond very well to CyberKnife treatments.
After completing the CyberKnife treatment, patients will schedule follow-up appointments.
"I can't believe I feel so good. Life is great despite living with metastatic cancer for 20 plus years!"